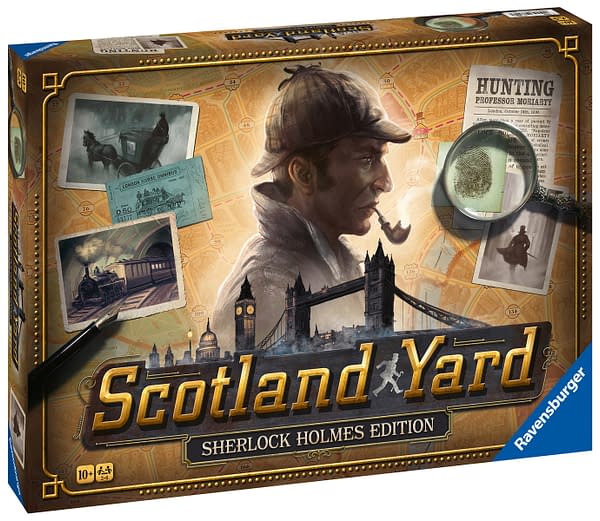 Looking for some mystery or detective work in your board games? Ravensburger and ThinkFun have 4 new tabletop titles to take a look at.
Ravensburger and ThinkFun revealed a quantity of new titles to each of their respective libraries this week, as they now have 4 new mystery-inspired titles. The massive one on the listing is Scotland Yard: Sherlock Holmes Edition, as they've taken the sequence and thrown it again into the traditional Holmes universe together with his own mysteries to solve. As properly as new editions of three titles that now have contemporary additions to their collection. We have extra info on them below as they're all on sale through Amazon.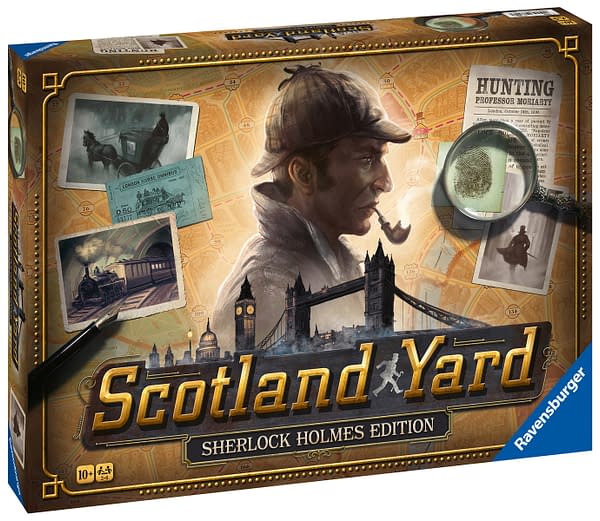 Credit: Ravensburger
Scotland Yard: Sherlock Holmes Edition
Celebrate 40 years of Ravensburger's classic board recreation with a Sherlock Holmes twist! Professor Moriarty is on the run. He was last noticed escaping in a scorching air balloon over the Thames. Use your deductive reasoning to catch him, but beware: Moriarty is harmful and concocting more crimes. ($40)
echoes: The Cursed Ring
Ravensbuger's echoes line is a extremely immersive audio thriller sequence the place gamers use a deck of illustrated cards and spine-tingling sound clues to complete a narrative and solve a thriller. In echoes: The Cursed Ring, a mysterious heirloom locations a younger lady in peril. Is the ring cursed? Listen to echoes from the previous to discover the reality. ($11)
Cold Case: End of the Line
Two murders plague Pauvigny, France. Packed with sensible paperwork pertaining to the crime, use your finest investigative skills to crack the case. Great to unravel solo or with a small group of friends, Cold Case: End of the Line has twists and turns for hours of exciting play. ($12)
Escape the Room: Murder in the Mafia
The first thing you notice if you enter your workplace is Mickey Malone's dead physique. Mickey was the chief enforcer for the native mafia. You've had your run-ins with Mickey and may treat news of his dying as a great factor, if it wasn't your gun on the ground subsequent to him. Man, you hate Mondays. ($35)
Posted in: Board Games, Games, Ravensburger, Tabletop | Tagged: board games, Ravensburger, Tabletop, ThinkFun
Enjoyed this? Please share on social media!